Community Content Marketing Manager
Location: Hybrid position in Singapore or Remotely-based
CognaLearn was founded to help educators replace lectures with Team-Based Learning. Our award winning www.intedashboard.com online team-based learning platform provides professors with the real-time data to deliver the engaging collaborative learning experiences used to develop problem-solving skills essential for the workforce. Since our founding at Duke-NUS Medical School, we have grown to serve over 100 institutions, 1 in 10 US medical schools and 25% of the Ivy League.
We are seeking a skilled and motivated Community Content Marketing Manager to join our team. The selected candidate will report to our Marketing Director at our global headquarters in Singapore. As we continue to expand our digital footprint and foster a thriving community, we are looking for a talented individual who can drive content creation, community engagement, and marketing initiatives.
Responsibilities:
Content Marketing:
Collaborate with the marketing team and external influencers, to produce relevant content that meets the needs of our target audience.

Create 3-4 free resources each month, including e-books, whitepapers, infographics, blogs, guides, templates, etc., to drive leads, subscribers, and awareness.

Manage website content on an ongoing basis to attract site visitors and generate inbound leads through search, social media, and other channels.

Optimize content for search engines and lead generation.

Grow our subscriber base by providing regular, helpful content that aligns with the needs and interests of our community.
Community Management and Engagement:
Conduct research on existing TBL community forums and communities, and present findings.

Collaborate with the Director of Marketing to set up and establish our community forum on the Discourse platform.

Develop and implement a community engagement strategy aligned with overall marketing and business goals.

Create and curate engaging content to invite and attract individuals to become active members of our community.

Monitor and moderate online conversations and interactions within the community forum.

Engage with community members to build relationships, foster a sense of community, and encourage participation.

Monitor and analyze community metrics to measure success, identify areas for improvement, and report on community growth and engagement.
Social Media Management:
Manage and oversee social media channels, including Facebook, LinkedIn, Twitter, and YouTube.

Create compelling and shareable social media content to promote community engagement and increase brand awareness.

Monitor social media trends, respond to inquiries and comments, and engage with our online community across platforms.
Qualifications:
BA/BS degree in Marketing, Communications, or a related field.

Minimum 2 years of experience in content marketing, community management, or a similar role.

Proven track record of creating high-quality content across various formats.

Strong written and verbal communication skills, with the ability to adapt to different tones and styles.

Familiarity with content management systems and social media management tools.

Data-driven mindset with the ability to analyze metrics and make data-informed decisions.

Excellent organizational and project management skills.

Ability to work in a fast-paced, deadline-driven environment.

Passion for building and engaging online communities.
If you are a creative and strategic marketer with a passion for content creation, community engagement, and driving meaningful connections, we invite you to join our team at InteDashboard.
---
We believe that teams with diverse and complementary skills perform best and continue seek to broaden the diversity and capabilities of our team. Our Great Place to Work Culture is based on having our team enjoy what they are doing, who they are doing it with and being fairly rewarded.
Other openings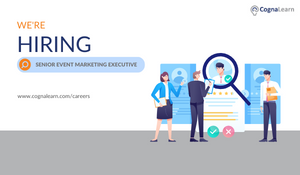 Full-time
CognaLearn was founded with the vision of replacing traditional lectures with.
Apply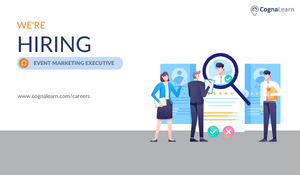 Full-time
CognaLearn was founded with the vision of replacing traditional lectures with.
Apply